Here's how we achieve the best result for your carpet...

Guaranteed...with the Steam 'n' Dry 7 step Restorative process...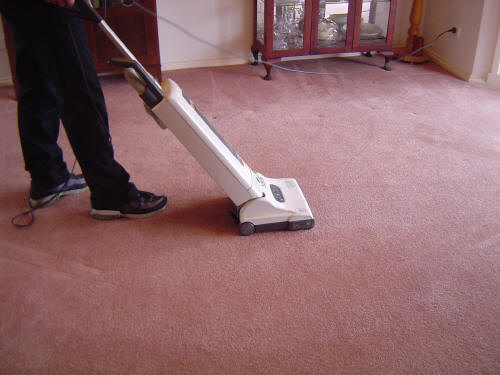 Step 1 - Pre-vacuum Using a powerful Kleenmaid vacuum cleaner we vacuum first to remove excess grit and soil. Without vacuuming first, the dry dust in your carpet will become a slurry when it gets wet thus making it harder to clean.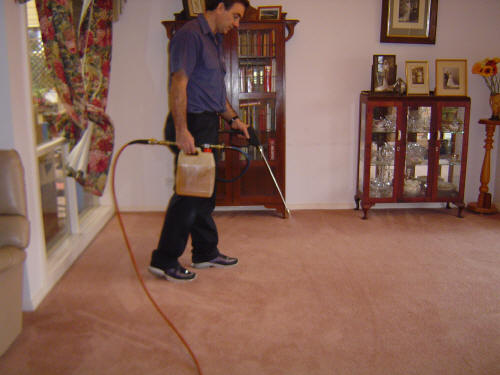 Step 2 - Pre-condition A special citrus based natural detergent is sprayed onto your carpet, to help break down the grit and soil attached to your carpets' fibers....so that the amount of water needed to clean your carpet is minimised.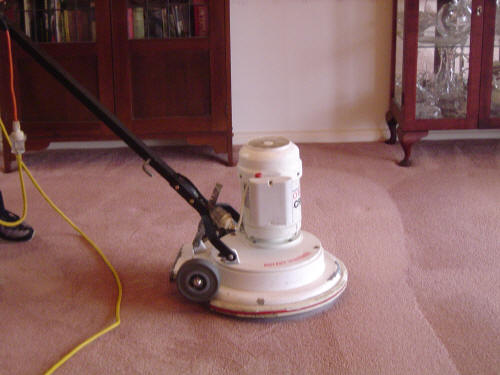 Step 3 - Agitation/Washing -

The detergent is then gently massaged into the fibers with a special rotating brush. This 'washing action' ensures even distribution and maximises the effectiveness of the solution.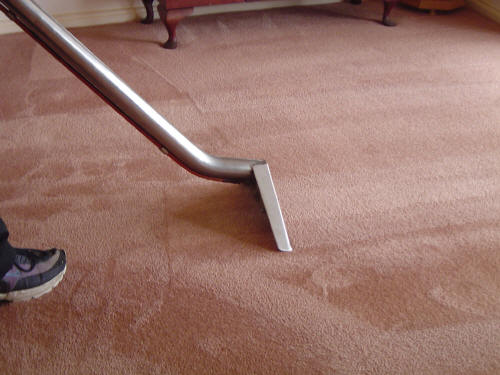 Step 4 - Rinsing

- your carpet is then thoroughly 'rinsed cleaned' with fresh hot water. No extra chemical is added because your carpet has already been 'washed', and the fresh water rinses your carpet clean...removing dirt, soil, and detergent residue even from deep down in the fibers.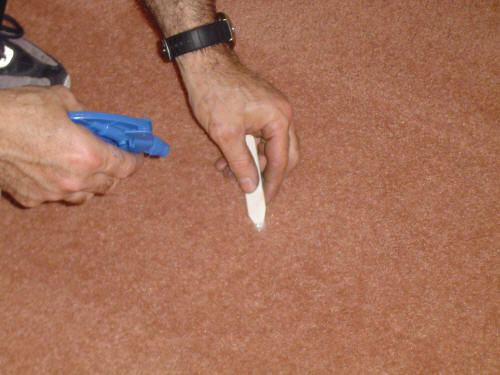 Step 5 - Spot removal

- an extensive process is used to remove stubborn stains, so...if we cannot get it out ... nobody can.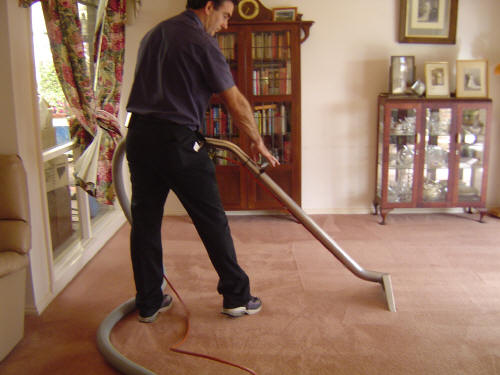 Step 6 - Drying

- to ensure minimal inconvenience to you, we then make extra 'drying' passes over your carpet, to remove excess moisture.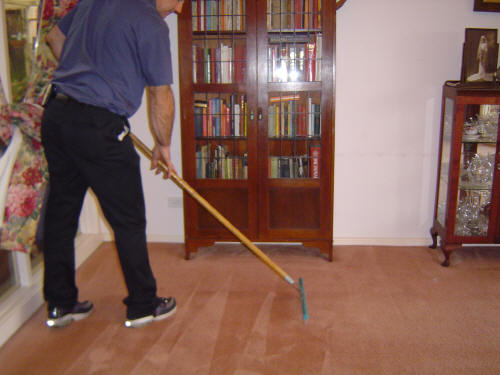 Step 7 - Grooming -

upon completion your carpet is groomed with a special nylon rake so that the fibers dry in their normal position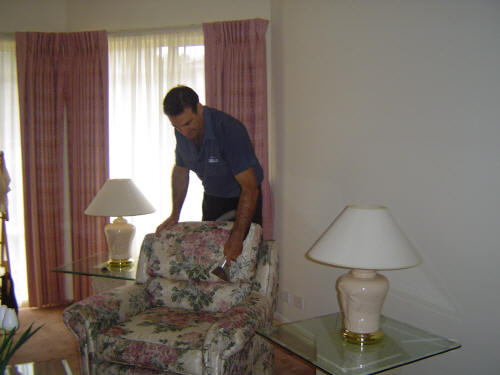 Your lounge suite, dining chairs and other upholstered items are also cleaned using the restorative process.
Fabric types include cotton, linen, velvet, velour, berber, brocades, polyester and poly cotton combinations.
Step 1 - Vacuum first
Step 2 - a special upholstery cleaning solution is sprayed onto the fabric
Step 3 - solution is gently worked into the fibers with a special horse hair brush
Step 4 - dirt and cleaning solution is rinsed free from fabric
Step 5 - stubborn spots are worked on individually
Step 6 - extra drying passes are made
Step 7 - fabric is brushed again
FAQ's Carpet & Upholstery Cleaning